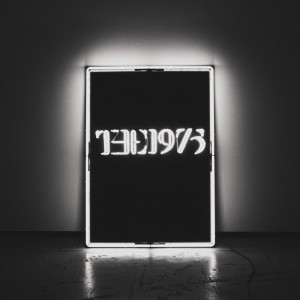 The 1975 began receiving attention recently after releasing a string of EPs throughout 2012 and early 2013. Now, the band is releasing their first full album, and the result sounds quite a lot more developed than most debut albums, a set of fairly cohesive songs about the thrills and downfalls of British teenage years.
From the first two songs, "The 1975" and "The City," the attention to detail with regards to the production of the album is meticulous, as steady grooves carry pristine guitar and synthesizer lines throughout. Three of the songs, "The City," "Chocolate" and "Sex," have appeared on earlier EPs by the band, and suffer more than the rest of the songs from an overdone repetition of chords, lyrics and melodies. They're still quite catchy, but it's apparent that they were written earlier in the band's career.
The songs that follow feel more fleshed out, and quite a few deal with exceptionally weighty subject material, especially "Robbers," which builds from a slow groove while singer Matthew Healy sings with a painful desperation about a couple committing armed robbery. The song reaches a climax as Healy shouts, "take off your mask, to find that everything's gone wrong, wrong, wrong."
There are some happier songs, most notably "Heart Out" and "Girls" which both bounce happily along, and emphasize maturity; the former deals with communicating in a relationship, while the latter stresses to not be overly worried about its subject. Both make especially good use of the chiming guitars and thumping bass that populate most of the album's songs. It's not extremely varied, but the album is extremely good at what it does: underpinning serious lyrics with sleek, danceable indie-rock instrumentals.
The few deviations from the 1975's basic style are its three shorter interludes, "The 1975," "An Encounter" and "12," as well as the closing track, "Is There Somebody Who Can Watch You." The former set of songs provides a nice change of pace and doesn't distract for too long, while the latter is the only vastly different song as far as production goes. Healy sounds positively heartbroken as he sings about a girlfriend who he doesn't feel comfortable leaving alone. The placement of the song at the end is a fitting reminder that the topics the entire album discusses are serious and demonstrate a high level of maturity. While the album rarely strays from the 1975's basic style, the songs are strong, and previous fans won't be disappointed.