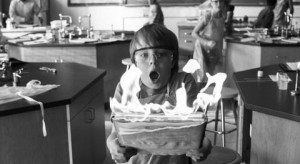 Judith Viorst's acclaimed children's novel, Alexander and the Terrible, Horrible, No Good, Very Bad Day, hit theaters in a Disney adaptation on Oct. 10.
From setting fire to his crush's science notebook to throwing his birthday party the same day as the most popular kid in school (among an assortment of events), Alexander Cooper (Ed Oxenbould) seems to have the most unfortunate luck.
What's worse is that no one in his family is able to relate. He decides to retaliate on his 12th birthday by wishing bad luck upon the others so that they can understand the true meaning of a horrible day.
The movie followed the expected template for Disney movies (and children's novels): a perfect "happily ever after" ending in a tight hour and 15 minutes.
A couple of scenes fell flat, but the quick pace of the film was ultimately its saving grace.
The acting is commendable, highlighting renowned actors such as Steve Carell (Ben Cooper) and Jennifer Garner (Kelly Cooper).
Alexander is a welcome shift from the vulgar 21 Jump Street-style slapstick humor that frequents theatres.
The movie is a classy throwback to the 90's and early 2000's with its family humor.
The movie is good for all ages, providing younger viewers with appropriate comic entertainment and adults with talented actors to watch.