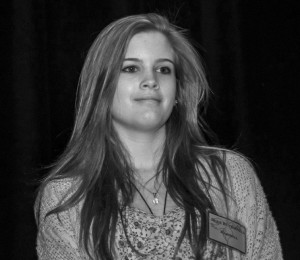 Senior Suzie Butterfield was one of 23 students in Fairfax County to receive the Student Peace Award for her work raising awareness of teen depression and suicide.
The issue was personal for Butterfield, who lost a close friend this summer.
The loss was a driving motive behind her campaign.
Butterfield also emphasizes the importance of a welcoming environment. She believes that bullying is a major concern among peers.
"I understand what it feels like to feel alone and lost—feeling insignificant and useless," Butterfield said in a press release. "I strongly believe depression in our youth is brought on from the bullying they go through on a daily basis."
Butterfield makes small actions count in her campaign.
"We put up posters," said Butterfield, who added that she makes an effort to speak out for the cause in her daily life.