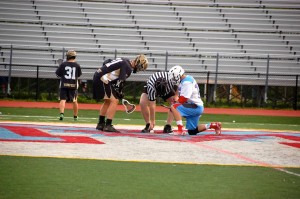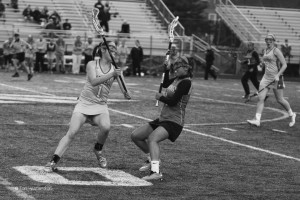 Completing the regular season with a 6-3 record, varsity boys lacrosse made history with the first winning record in 10 years and an unprecedented conference championship win as well as a regional tournament win.
The team had a 16-6 win in the conference playoffs at Thomas Jefferson High School for Science and Technology on May 11.
They proceeded to defeat JEB Stuart High School 20-10 in the semi-finals and Mount Vernon High School 17-10.
Varsity lacrosse, a young team with 10 sophomores, drew upon its seniors to lead the team to victory.
"The upperclassmen have really stepped up and have been great leaders to the younger guys, considering almost half of our team is sophomores," senior Sean Hoffman said.
This year, the team started a new tradition with multiple players sporting a new mohawk haircut.
"We were really close this year. The mohawks were a way for some of us to show just how committed we are as a team," sophomore and varsity lacrosse player Noah Adler said. "I think the reason why we did so well was because we were so unified."
For the second consecutive year, varsity girls lacrosse also won the conference championship 15-5 in a tense game versus Edison.
Co-captain and senior Ellie Mandell stated that increased conditioning contributed greatly to the team's success.
"We do a lot of conditioning. We work with these Nike Elite people and run 200s together," Mandell said.
"But what really helped us were the situational lacrosse drills that we can apply to games."
Mandell also discussed the team's unity as a cause of their victory.
"The team really wanted to be close this year and we all bonded very well," Mandell said. "It's so much fun to play lacrosse with these girls."