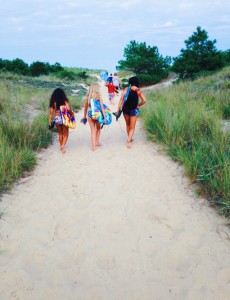 Just because you're in high school doesn't mean you can't do something amazing. Three people proved this, in some cases literally, above and beyond what the average teenager would normally do.
Sophomore Roshana G-mariam spent her summer camping at Cape Henlopen State Park in Lewes, Delaware with hers and another family.
"The mosquitoes were a menace, but you didn't even care, because you were surrounded by the best people in the world," G-mariam said.
G-mariam enjoyed the comfort of having an entire beach to herself along with biking around the ruins of a WWII military base.
"It must have been quite a sight, a couple of parents, four kids under ten, and two teens, biking in stormy weather, drenched from head to toe," G-mariam said.
The best end to a long summer day is relaxing and unwinding with friends.
"My favorite part about that camping trip though, was sitting and talking around the fire at night," G-Mariam said. "That's when you really got to know someone."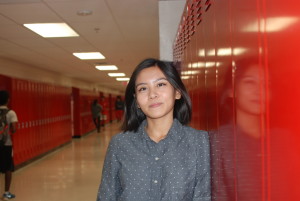 Contrast to those who vacationed, Senior Chloe Molinos worked at Shake Shack, a restaurant chain in Tyson's Mall for her entire vacation.
"Working a job during the summer part-time is so rewarding, because not only do you interact with and meet new people, but you get a paycheck to pay for new things," Molinos said. "The downside, though, is that you have limited time to go out with friends and have vacations. But in the end, it's worth it."
Molinos respects the lessons in discipline that having a job early teaches teens.
"I think work is a very important experience at an early age because you learn skills you can use in college/future careers," Molinos said.
However, only one with a strong ability for patience can truly appreciate the lessons from working in the food business.
"You grow sick of demanding people, whiny people, all kinds of people
you learn your place on the opposite side of 'the customer is always right,'" Molinos said.
Spending your well deserved vacation working may seem like a bad payoff, but the important values gained from your efforts (with the addition of payment) are well worth the time.
"Although we may exercise diplomacy, punctuality, honesty, responsibility, etc in school, its never for something like money," Molinos said.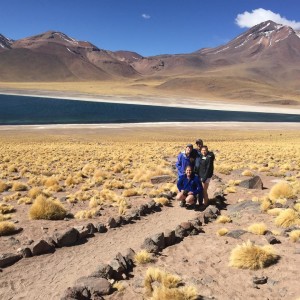 Senior Megan Kenny also went on vacation with her family, in her case to South America.
"My family and I went to Chile this summer to practice Spanish and to see a beautiful country," Kenny said. "We started in the capital-Santiago- and worked our way to the mountain valley, then to the beach, before visiting the final destination: the Atacama Desert."
For those who have traveled, being in another country submerged with the cultures and languages of people you come across is one of the most important experiences to have.
"It was enriching and eye-opening to see such diverse landscapes and meet such kind people, who helped us have the best experience possible," Kenny said.