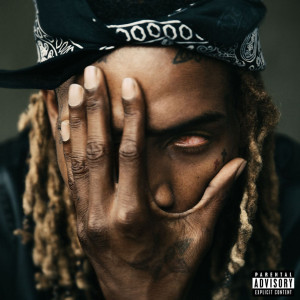 Fetty Wap is interesting. For one thing, he only has one working eye. Due to a childhood case of congenital glaucoma, he lost the vision in his left eye, despite all of the rumors that he was shot in his New Jersey hometown. His disability, however, has in no way affected his rapping career. On Sept. 25, Fetty Wap released his self-titled debut album, consisting of 20 songs with only one reoccurring featured artist—Monty, a rapper from Miami.
Fetty Wap was also named MTV's Artist to Watch of 2015 with his single "Trap Queen," gaining him much deserved attention from millions of national and international fans. Fetty Wap sold 75,000 pure album copies and still remains in the top five on Billboards 200 most popular albums, weeks after the initial release.
All this buzz is perfectly understandable. His top hits, "Trap Queen," "Again" and "My Way," although containing stereotypical rap characteristics like explicit lyrics, drug references, and sex references, all have the same basic themes of love. In the chorus of "Trap Queen," Fetty Wap is clearly proud of his girlfriend, bragging he's "[G]etting fly with [his] baby, yeah/And [he] can ride with [his] baby." In "Again," Fetty Wap laments over a broken relationship, bluntly stating in the closing lyrics of the song, "I go out of the way to see you/I ain't playing no games, I need you." Finally, Fetty Wap in "My Way" proves himself better than another rapper that is chasing after his lover by throwing insults like, "He ain't ever take you out/barely even left your house/How dare [he] run his mouth/when his pockets in a drought/the last single he put out didn't even make it out."
The most interesting parts, and what frankly made Fetty Wap great, are the easter-egg phrases that are extremely prevalent throughout his album. Particularly are his shoutouts in the beginning or end of his songs to RGF Productions, the company that directed the "Trap Queen" music video. Another common lyric is the seemingly nonsensical "1738" or "17" or any other variation, which appear in 18 of his 20 songs. This, along with any mention of "Remy Boyz" is a reference to his group of friends from his hometown, which he mentions in an interview for MTV. "1738" in particular, is a reference to a very expensive Rémy Martin cognac that was popular among his group. Lastly, "Zoo," which again, comes in many variations like "Zoovie" or "Zoowap" is a nickname Fetty Wap gave himself, as well as a reference to his most recent mixtape, entitled "Zoo Style."
Although the tunes for all of his songs were very similar and his voice was somewhat repetitive, except in a few stand outs like "679" and "I Wonder," the album was overall impressive. His lyrics, although not as complex as some artists', such as Kendrick Lamar or Logic, are simple yet relatable.