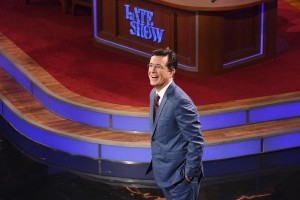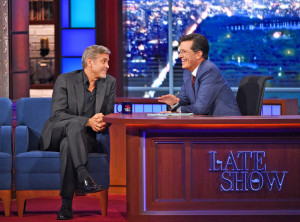 For nine years, Stephen Colbert built up his Colbert Report to become one of the dynasties of late night comedy, winning both Emmy Awards and fame. However, Colbert never kept it a secret that his dream was to someday host the Late Show, where he got his start as an intern.
When we first heard that Stephen Colbert would be leaving the Colbert Report and dropping his famous parody conservative character, we were crushed. Colbert had a way of conveying the absurdity of the United States' politics and culture in a way no other host could. Admittedly, we were among the doubters who were uncertain if Colbert's success would carry over with him after he dropped his parody character.
Fortunately, Colbert's strong first month proved our concerns invalid, as he has managed to strike the perfect balance between entertaining audiences with his parody, comedy and acting as a skillful interviewer.
Colbert's greatest strength thus far has arguably been his ability to pull in some of the biggest names in politics and pop culture night after night. Not only has he hosted famous actors, dominant CEOs and important world leaders, but he has also managed to interview every major candidate in the 2016 presidential race.
The benefits of having such high profile guests have been two-fold, as Colbert not only captivates all audiences who want to hear how important leaders will answer his pointed yet humorous questions, but it also quells the fears that Colbert would not be able to remain as political on the Late Show as he had been on the Colbert Report.
While Colbert is willing to ask tough, relevant questions to his political guests about policy and international relations, he is also never afraid to add some liveliness to the show, going as far as to as offer United Nations Secretary General Ban Ki-moon a martini in exchange for embarrassing stories about world leaders.
Of course there are the critics who argue that Colbert has not done enough to make the show his own, and admittedly we feel like his decision to keep an opening monologue was not a great decision as they are not as strong as Letterman's once were, but we also feel this is to be expected. It takes time for a new host to personalize their show, and we believe that with time Colbert's Late Show will emerge with its differences from Letterman's.
Finally, if there is one word to define the new Late Show it is fun. The music from Jon Batiste and Stay Human is always lively, the show's content is consistently funny and political, and the talented Stephen Colbert has certainly not lost his funny edge even if his character did not accompany him in his transition.