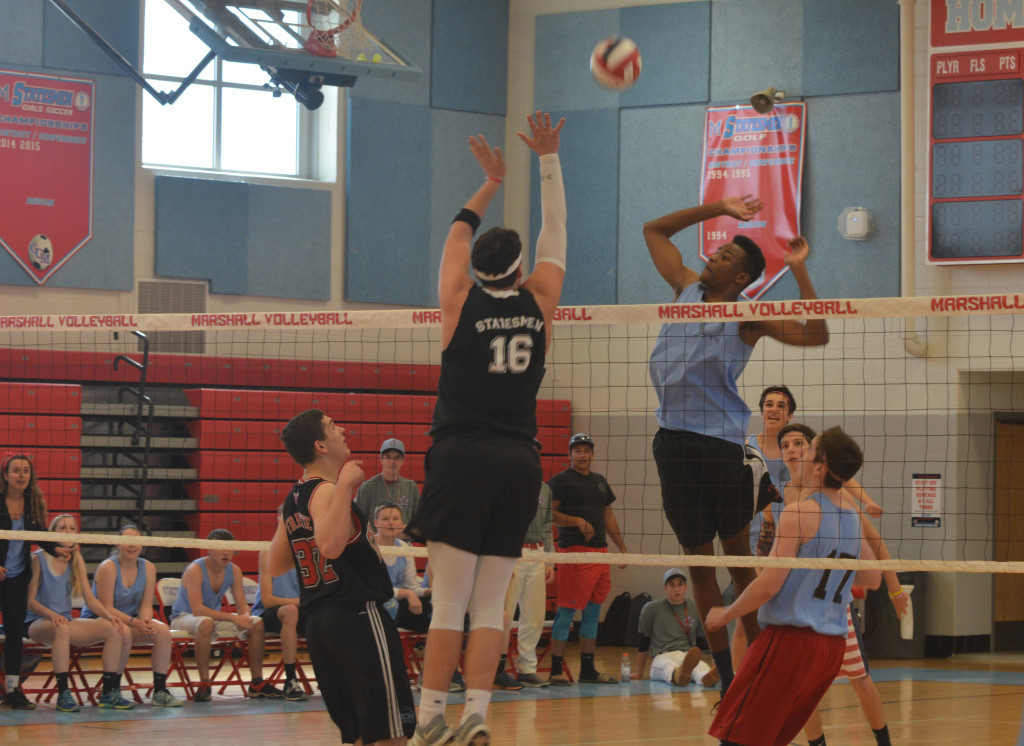 The senior class came out victorious at the Powderpuff volleyball game, as upperclassmen went head to head during spirit week.
The class of 2018 planned the game and allowed for juniors and seniors with varying degrees of volleyball experience to face off while being coached by current varsity volleyball players. The seniors won three sets to one.
"You feel like you've accomplished something because you did it for the people you've spent the last four years with and against a classic rivalry between the juniors and seniors," senior Ethan Polk-Trauman said.
The excitement surrounding the game was not only confined to the court, as there was trash-talk between the grades in the build up to the game, and a crowd of all grade levels came out to watch.
"There was a lot of smack talk going on between the seniors and the juniors building up to the game," senior Tyler White said. "Although there was trash talking going on, it was all in the fun of competition so we all were having a good time representing our class and playing in front of a good crowd."
For some players, the powderpuff game was their first time playing volleyball on an official team, making it a unique experience.
"I have played a little bit of volleyball before but never on a team," senior Richard Luu said. "Playing on a full team really changed my perspective that it is much harder than it seems. I would play again any day."
White equalled the sentiment, adding that it gave him a new level of respect for the game.
"I had never played volleyball before, and I have gained a huge amount of respect for the sport," White said.
For Polk-Trauman, the game also served as a way to play one last game with his senior classmates.
"It was a great opportunity with a bunch of guys for the last time," Polk-Trauman said. "Especially when I've never been teammates with some of them before."